Skip to main content
This guide by MindForward Alliance, in collaboration with BNY Mellon, sets out the main considerations for organisations seeking to set up global networks of Mental Health Champions, examining how you can proactively engage with these networks from recruitment through to training to support the positive mental health of colleagues in the organisation. 
International organisations are increasingly looking to set up global networks of Mental Health Champions (or equivalent e.g. Mental Health Advocates, Mental Health Ambassadors, Mental Health First Aiders, Wellbeing Champions). Before undertaking these roles, individuals are often given training to identify signs of poor mental health in colleagues and are provided with the skills to have a good mental health conversation and direct employees to support.
Global training of Mental Health Champions helps embed healthy working behaviours and actively support the wellbeing of teams. The benefits of global networks of Mental Health champions include improvement in employee health and wellbeing, stigma reduction, and setting a culture of prioritising wellbeing.
Businesses can also face challenges in rolling out global training and creating networks of Mental Health Champions. There can be local nuances to navigate, and challenges around the availability of organisations and trainers around the world. Ensuring ongoing support for champions themselves, who may be engaging in emotionally draining conversations with colleagues is also crucial.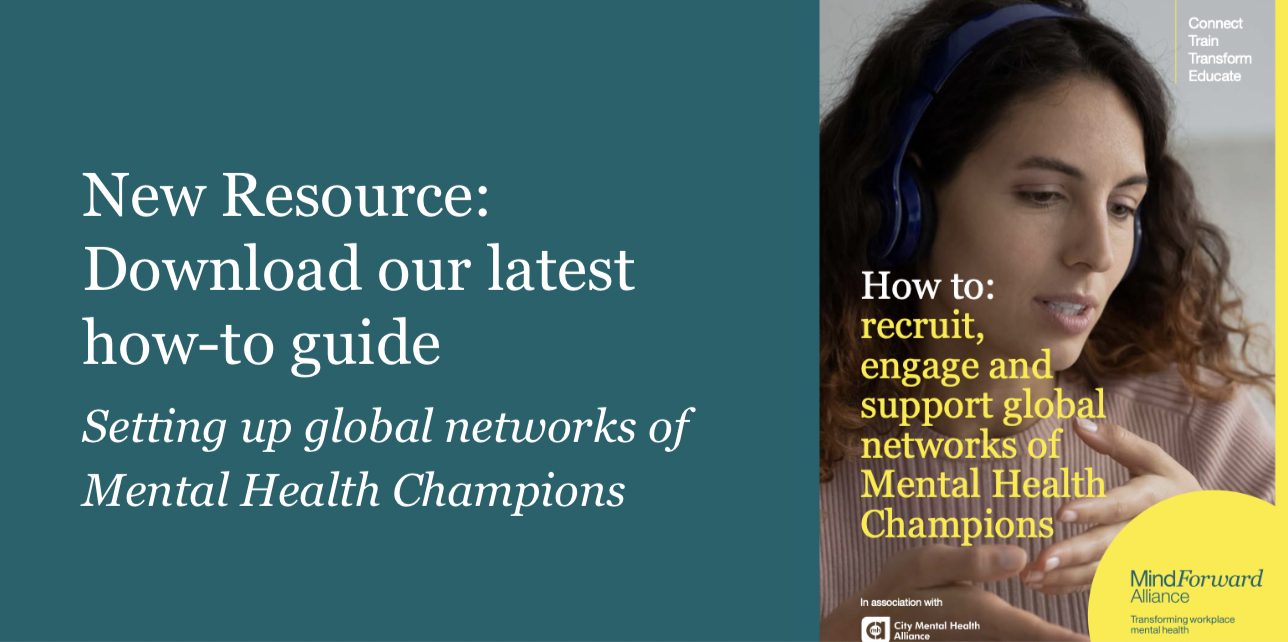 Download our guide via the form below to help your business recruit train and support mental health champions.